Guided tours in Holland in Potuguese and Spanish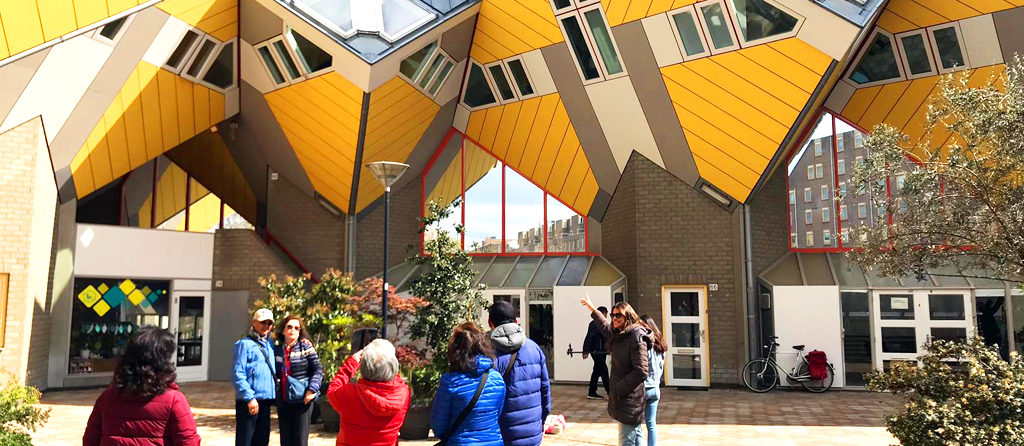 "We had a great experience in Rotterdam! Our guide from Rio de Janeiro, Renata Lima, showed us why Rotterdam is a must visit city. The story is interesting, the street art and architecture are incredible. "Antonio Fernandes – Rio de Janeiro
Holland, the Netherlands
Holland means enjoying culture in cities like Amsterdam and Delft, exciting architecture in Rotterdam, history and peace in The Hague, the fishing village of Volendam, the cheese capital of Alkmaar (and Gouda), and vast fields of tulips in Keukenhof and Lisse. Ice skating in winter, tulips in spring, cycling in summer and soaking in culture in autumn. With the largest museum density in the world, there is plenty to visit, like the Rijksmuseum, Van Gogh Museum or Mauritshuis. Holland is also a great place for shopping or dining; it is home to more than 100 restaurants that have been awarded one or more Michelin stars.

In short: come discover Holland with Holland Tours!
Guided Tours in Holland
When visiting Holland, we can help creating good experiences by offering guided tours by locals. Highlights and special places only known by locals. Architecture, history or a specific theme tour. We at Holland Tours love to help creating the best tour for you or your group.

We offer guided tours in Holland. In cities like Amsterdam, Rotterdam, The Hague, Utrecht, Gouda, Delft, Haarlem and places like Zaanse Schans, Keukenhof, Kinderdijk and Delta Works.

For guided tours in the Benelux, we kindly refer you to our partner GO Experience. An incoming tour operator for the Benelux.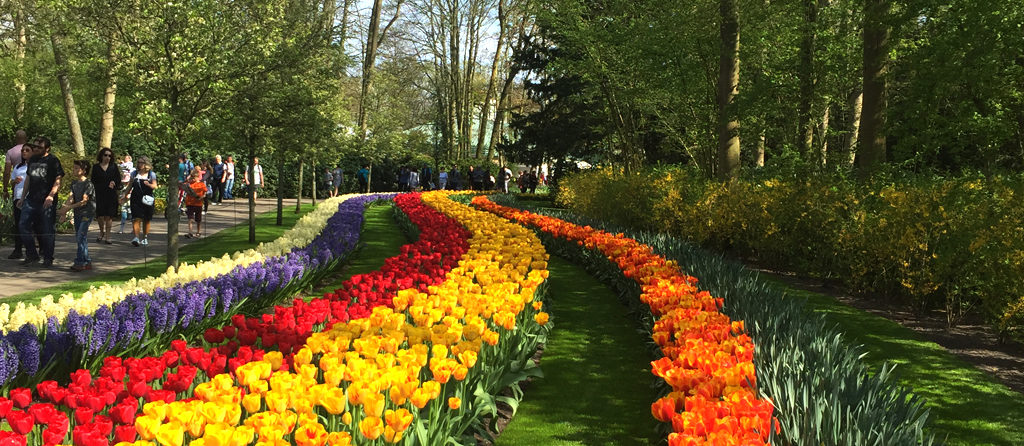 Airport and transfer assistance
Holland Tours offers assistance at airports, ports and train stations to receive guests and take them to their hotel or from the hotel to the airport, port or train station. Sometimes the travellers just need a little help during arrival and departure, to start and finish the trip in a good and relaxing way.
Languages
Portuguese and Spanish.
Renata is specialised in guided tours in Portuguese or Spanish. Of course we can also arrange guided tours in other languages, like Dutch, English, German, Italian and French. We have a large network of local guides to give you the best experience.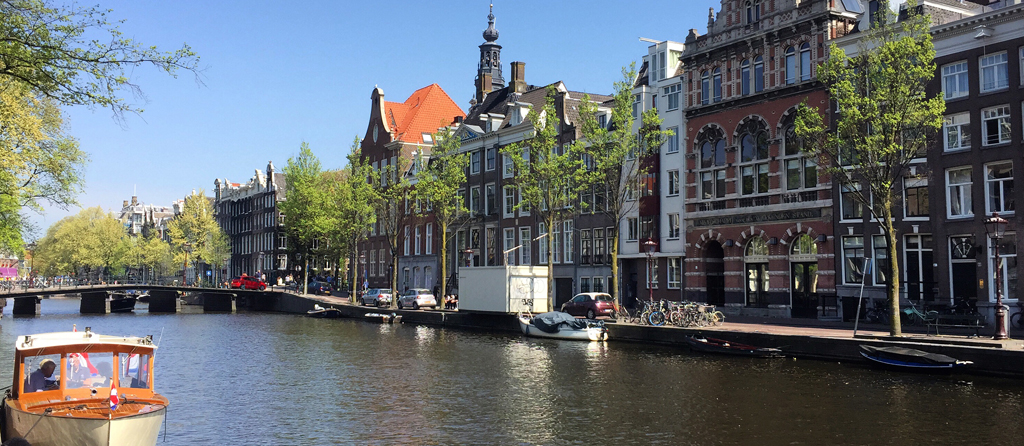 "The beauty of Amsterdam on a guided tour, by private boat through the canals. Unforgettable. "Richard Neves – Coritiba.
Contact
For more information about guided tours, destinations or prices you can send an e-mail or fill out the contact form on our Contact page.

See you in Holland! Tot ziens in Holland!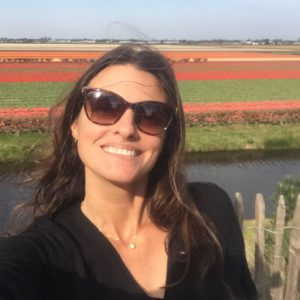 Holland Tours
Renata Lima
Roterdã, Holanda
M/WhatsApp: +316 49 53 04 11
E-mail: renata@holland-tours.com
guided tours, local guide, Holland Tours, guided tours in Holland, guided tours in the Netherlands, guia local, spanish guide, portuguese guide, spanish speaking guide for Holland, spanish speaking guide for the Netherlands, portuguese speaking guide, portugees sprekende gids, spaans sprekende gids